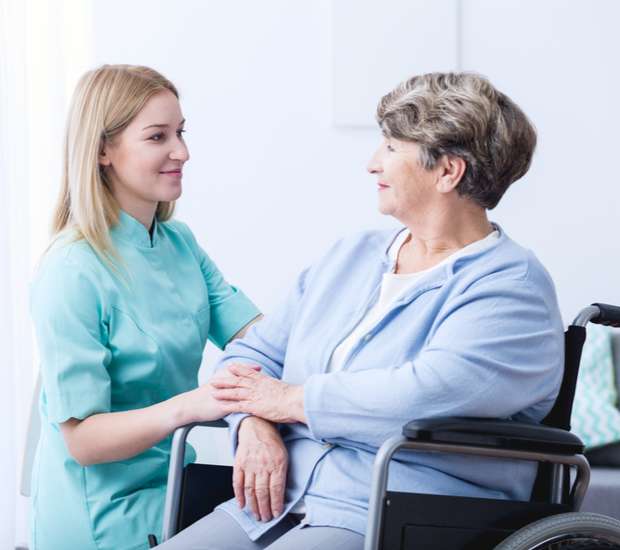 Geriatric Medicine
Los Angeles, CA
While there are many health issues that affect people of all ages, there are also conditions that mainly develop in older patients. Along with that, the aging process can change the way the human body reacts to specific disease or conditions. Geriatric medicine is a branch of medicine that focuses on preventing diseases, treating disabilities and promoting health in the elderly.
Geriatric medicine is offered at Mosaic Family Care Medical Group in Los Angeles and the surrounding area. As the body ages, it can begin to become more susceptible to certain conditions or have difficulty fighting specific illnesses off. The healing process can also slow down or change with age, making it crucial to seek geriatric medicine. Under the direction of Dr. Juan A. Silva M.D. and Dr. Lisa Ma M.D., we can provide geriatric medicine to our patients. We also provide Medicare Fee-For-Service seniors with chronic disease management, which provides our patients with 24/7 access to medical professionals.
If you or a loved one are interested in learning more about geriatric medicine or need treatment, call us at 323-639-4239 to schedule an appointment.
What geriatric medicine can do for you
By offering geriatric medicine, we can do more than simply help treat conditions or illnesses in the elderly. We can provide prevention techniques by promoting a healthy lifestyle. No matter a patient's age, it is always beneficial to maintain a healthy lifestyle. Even bruises from a fall can be much more serious in the elderly.
With geriatric medicine, we can provide patients with:
Promoting overall health and lifestyle changes
Diagnosing any diseases or health issues
Addressing the patient's overall health
Treat multiple medical conditions
Help with physical frailty
Help with age-related conditions such as dementia, osteoporosis and incontinence
Along with diagnosing any current health issues in a patient, we will take past treatments, current medications and other factors into account. We will customize the treatment to the needs of the patient since there is no one-size-fits-all solution. While we may not treat all conditions a patient is struggling with, we will prioritize which condition we need to treat for the patient's wellbeing.
Long-term treatment and relief
At Mosaic Family Care Medical Group, we will help patients by considering the larger picture. We will help treat the source of pain, but also take other factors into account. We understand that older patients may be taking several medications for various reasons. We will take this into account and review the possible side effects of each medication.
By reviewing these factors in a patient, we can help develop a treatment plan that includes helping the patient's overall health. Signs that a patient may need to seek geriatric care can include:
Chronic pain or symptoms of a condition
Wounds or injuries from falling that seem to linger
Signs of dementia
Challenges when driving
Increased frailty or issues with physical functionality
Concerns with nutrition and weight loss
Depression and signs of other mental health issues
Since each patient is unique, the aging process can take a toll on different areas for each patient. With multiple conditions or symptoms, geriatric care is an effective choice since it is the specific branch of medicine for the elderly.
The Treatment process
Even though the type of treatment will vary per each patient, the process will follow a similar pattern. New patients will need to provide their medical information, including their current condition, medical history, allergies, insurance, any current medications and other information we need to know. The patient can provide this information through the Patient Portal online.
We can go over more of this over the phone before the appointment. During the appointment, we will examine the patient's condition and any symptoms. Since age can affect how the body reacts to certain health issues or how several conditions react to each other, the treatment will be a process.
We can help to treat immediate pain but will also continue to provide regular checkups to help the patient maintain health. Conditions such as diabetes, high cholesterol and pulmonary disease will continue to persist without professional treatment. We can help make any alterations to the treatment plan to help accommodate the bodily changes of aging.
Call us today
With our geriatric medicine and follow-up care, we can help elderly patients continue to receive the care they need to continue a healthy lifestyle. Since we treat patients of varying ages, families can bring multiple family members our location in Los Angeles instead of needing medical treatment from separate locations.
If you or a loved one needs geriatric medicine for an injury, disease or annual checkup, call Mosaic Family Care Medical Group at (323) 639-4239 to schedule an appointment. We can help set the patient on the path for health and overall wellness.
Recent Posts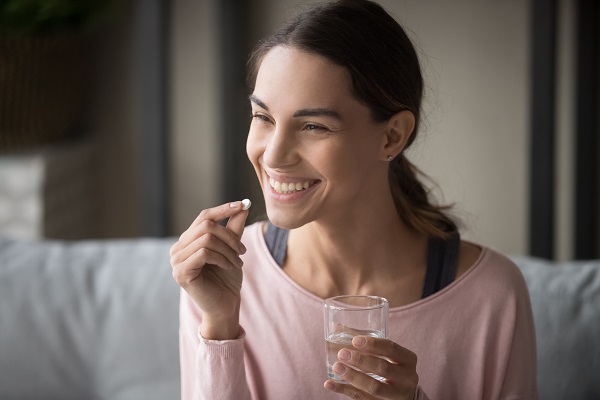 Wondering if hormone therapy is safe? While the practice has been around for ages, there are still some concerns people have about it due to the potential risks. With any medical treatment comes an array of benefits, but there are some downsides too. Thankfully, with hormone therapy, the risks are low, and it is relatively…